Globe is located in Gila County, Arizona. The population of the city is around 7,500 The city is the county seat of Gila County and was founded in 1875 as a mining camp. Mining, tourism, government and retirees are most important in the present-day Globe economy.
Globe is centrally located in Southern Arizona, Gila County. Globe is a great get away for a day trip or a weekend. We are located along the Historic Old West Highway, which takes you from Apache Junction, Arizona to Lordsburg, New Mexico. While here you can visit the Salado Indian Ruins at Besh-Ba-Gowah Archeological Park. Enjoy the Arizona sunshine while visiting our historic down town and antique shops, or visit The Cobre Valley Center for the Arts, where you'll find the works of local artists. You can take a short drive to the Pinal Mountains if you are looking for beautiful scenery or Roosevelt Lake to see the desert landscape.
---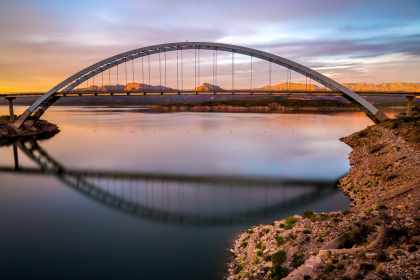 Roosevelt Lake
Roosevelt Lake is the largest lake in Central Arizona. Located on AZ State Route 188 & surrounded with beautiful mountain landscapes it is the perfect place to go fishing, boating, camping or just come visit. It is the oldest artificial reservoir in Arizona & is home to the Theodore Roosevelt Dam, which was built in 1911. For more information visit
www.rlmaz.com/rlmaz

Cobre Valley Center for the Arts
The Cobre Valley Center for the Arts is located in the landmark former Gila County Courthouse of 1906, at the heart of Globe's historic downtown district. Since 1984, this non-profit entity has been steadily restoring and rejuvenating this architectural treasure, while presenting regional artists on the main gallery floor, community theater in the historic courtroom, and dance and music academies. A visit to downtown is not complete without a visit to the Center. The Center is located at the corner of Broad and Oak Streets and can be reached by calling 928-425-0884, or online by visiting
www.cvarts.org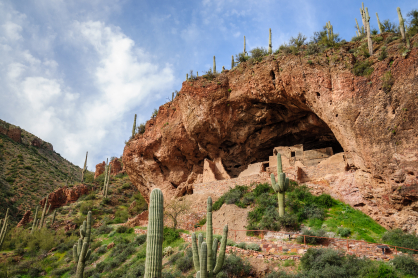 Tonto National Monument
Situated within rugged terrain in the northeastern part of the Sonoran Desert, these well-preserved cliff dwellings were occupied during the 13th, 14th, and early 15th centuries. Within the Tonto National Forest you find different landscapes from mountains to the desert. You can hike through the pine trees to the top of the Pinals & oversee the entire City of Globe, or go hike to the Tonto National Monument & See the Beauty of Roosevelt Lake. Visit
www.nps.gov/tont/index.htm
for more information.
Salado Indian Ruins
Hidden on the eastern slopes of the majestic Superstitions Mountains is a remote canyon containing some of the best preserved prehistoric American Indian ruins in the state of Arizona. In the ruins you will find interpretive signs to better understand the Salado civilization. The Ethno-Botanical Garden illustrates native Arizona plants that were used in there daily lives. The Museum is said to house the largest collection of Salado pottery & artifacts in the world.